Unique Valentine's Day Gifts for Him of 2018
Guys can be tricky to buy gifts for, especially on such a holiday as Valentine's Day. If you want to get him something besides candy and stuffed animals, there are plenty of other, more unique guy-friendly options to look out for.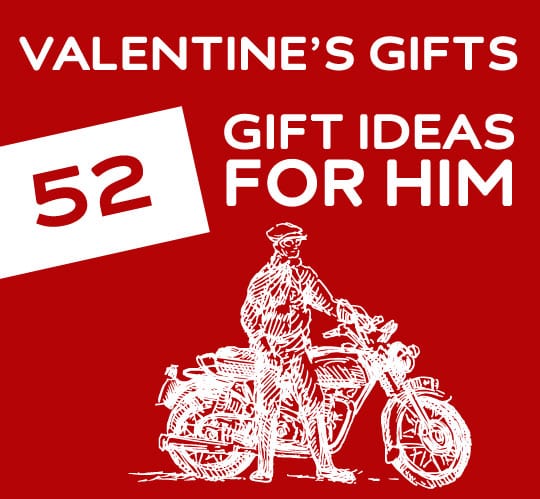 Ideas of the Year
The Display Frame is perfect valentines day gift for him who has completed a marathon, triathlon, bike race, etc. But it's also perfect for displaying any other achievement as well. Don't let important keepsakes hide away collecting dust in a draw. This frame is the perfect way to showcase those memories in style and makes for a great conversation piece.

**Please note: You do not need to send in your medal or keepsake. You can place it inside the frame once it arrives by opening the back of the frame and placing it in as is shown in the picture.

Made with love for the ones you love, our frames are 25cm x 25cm and can be personalised with the text of your choosing. You can also select one of our backing papers to add an extra special personal touch to your personalised frame or insert your own once you receive the frame!


£21.99
---
There are endless ways to say "I love you." If you're at a loss for words, this books offers fill-in-the-blank prompts and ideas for fresh ways to tell your special someone what you love about him.
$8.19
---
Every gamer knows you need full health in order to make it through the work day. A heat-sensitive mug with an 8-bit heart illustration turns red when it's filled with hot coffee, and reminds him to keep his mug full for optimal health all day.
$10.00
---
Say "I love you" with a houseplant; this one-of-a-kind bean plant actually has the words "I Love You" written on the bean. All he needs to do is add water and let it soak up some sun. Soon the bean will sprout and the hidden message will appear.
$9.95
---
World's Largest Hershey's Kiss
If your man likes kisses, he'll love this one. A giant Hershey's Kiss milk chocolate (the world's largest) clocks in at over two pounds. If he can make it through the shell to the hollow inside, he'll be surprised with another handful of normal-sized kisses to enjoy.
Prices Vary
---
Van Der Hagen Luxury Shave Set
A luxury shave set is the ultimate gift for the ultimate man. This one from Van Der Hagen boasts a 100% badger brush, a monogrammed apothecary mug, a combination brush and razor stand, and hypo-allergenic shave soap. You'll see a smile creep across his smooth face every time he uses his gift..
$19.29
---
Most men appreciate gifts that are as useful as they are thoughtful. A hardcover moleskin notebook is a sophisticated gift he can use at home and at the office.
$17.96
---
Cologne is a great go-to gift for guys. It's also a versatile gift option, with a message that can be either neutral or romantic. This classic Swiss Army eau de toilette features notes of invigorating citrus and fresh lavender, with hints of spicy-sweet woods.
Prices Vary
---
Intoxicate his senses (the legal way) with a unique cannabis candle. With a relaxing blend of flowery, citrusy, and woodsy notes, this candle fills the whole room with a scent that's light but masculine, making it a perfect gift for guys.
Prices Vary
---
This Valentine's Day, give him a gift from the heart. Or, in this case, give him a gift that looks like a heart. This humongous and super soft embroidered heart plush is a fun and unique gift for guys of any age.
Prices Vary
---
Concrete Salt & Pepper Shakers
A pair of innovative salt and pepper shakers is crafted from an advanced concrete mix that becomes even more durable with age. A handsome addition to his kitchen, these table top accessories make a great gift he'll be proud to both use and display.
$64
---
Sports fans, concert goers, and museum mavens now have a way to store and preserve their tickets and playbills from their favorite events and outings.
$14.39
---
Hug Time is the story of a kitten who decides he wants to give the whole world a hug. Give him a hug-along with this sweet gift-and you'll bring a smile to his whole day.
$14.99
---
The classic game of truth or dare gets a racy upgrade your man will love. The game features 50 sticks, each with a sensual "truth" on one side and a dirty "are" on the other. It's a great valentine's day gift for him, but you're both sure to enjoy it together.
$13.46
---
Sweethearts Photo Collage Frame
Capture and preserve all your most cherished memories with your sweetheart. Your name, a heart, and your special someone's name are cut out of a white mat board, with your favorite photos showing through. The wall piece is then framed and ready for you and your sweetie to admire.
$39
---
Is your guy stuck in a rut? Give him a gift that will lift him out of even the most stubborn of ruts. The Try Something New book features 100 fun and creative ways a couple can spend time together. It's the gift that keeps on giving.
$12.90
---
Hugs & Kisses Personalized Frame
A personalized frame features your name and your significant other's name in handwritten style, plus the year and a set of sweet "hugs and kisses" embellishments. Add your favorite photo of the two of you together and you'll have a romantic gift you can both enjoy.
$24
---
A bottle of champagne adds instant romance to any occasion. Treat him to the best with a bottle of smooth, stylish sparkling wine for Valentine's Day or any day. Make it even more romantic by adding a silver-plated hand tag that's engraved with a personal message.
$39
---
This contemporary timepiece is a product of a dedication to both traditional watchmaking and the environment's needs today. The Cork Dial Watch from Sprout is crafted from sustainable materials, but it still has those sophisticated accents he loves. It's a stylish and innovative timepiece he's sure to cherish.
Prices Vary
---
Whether you're the other half to his relationship or just a caring onlooker, the Coupons from the Heart booklet is a sweet and humorous gift that houses coupons for couples. Each coupon features a romantic activity the couple can enjoy together.
$5.56
---
Nike's classic no-hassle hoodie is perfect for warming up on dress-down days. It has all the essentials: front pockets, full front zipper closure, and a hood with drawstrings. And, of course, the Nike logo on the upper left chest. Once he puts this hoodie on, he won't want to take it off.
$55
---
Heartworm GIANT Microbes Plush
Who'd have thought heartworms could be so cute and cuddly? This giant heartworm plush makes a strangely sweet gift for the quirky guy with a sense of humor (or the microbiologist in your life). For dog owners, it's a great reminder to get their pets checked out and kept safe.
Prices Vary
---
The "Be…" paperweight serves as both a contemporary decoration and an excellent reminder to get more out of life every day. He can display his choice of card (each one featuring a positive quality), reminding him (and anyone who walks into his office or home) to be bold, playful, creative, etc.
$65
---
Guys love spending time with their significant others, but they don't always know how to show it. An activity book for couples is the perfect way to help. The LoveBook is all about giving couples a fun way to learn about each other, share their thoughts, and spend quality time together.
$14.93
---
Remember Shel Silverstein's The Giving Tree? The personalized stump ring is both a tribute to this beloved story and a token of how much he means to you. A sterling silver ring features the rings of a tree carved on top, plus yours and his initials carved on the side.
$210
---
The classic comfy white boxers officially get her seal of approval. Give your guy a pair of personalized white boxers, featuring a "Property Of," "Heart On," or "Was Here" message that's personalized with your name and sealed with a kiss.
$18
---
The Long Distance Relationship Survival Guide
Finally a practical manual for love that really helps! This book gives you tips on how to keep your communication real, alive, and up close even when you're far away. This books is written by a married couple and based on hundreds of interviews with couples that really made it work.
Prices Vary
---
Home is where your hearts are—and you can put your hearts right where you are with this world map. No matter where you may roam, no matter how far works takes you from home, you can keep track of one another with this world map. It's a world map with little red hearts to mark your location.
Prices Vary
---
The couple that drinks coffee together—across time zones, across distance—is the family that stays together. This customizable set of mugs takes the states where you and your Valentine live, draws each one on the mugs, puts a heart in the city, and connects them by a dotted line.
Prices Vary
---
This completely unique Valentine's Day gift is made of a leather strap that connects to a small brass plaque with two sets of GPS coordinates imprinted on it—one set for you and one set for the one you love. When you wear them, a quick glance down will remind you both where your hearts are.
$49.00
---
This set of pillows for long distance couples takes the idea that's on the state to state coffee mugs and puts it on one rustic pillow. Your separate states are drawn on the pillow, and a line is drawn from one to the other—in the middle, there's a heart, representing your love on Valentine's Day.
$36.00
---
This handmade pendent set is a romantic way to tell him, "You complete me." Two puzzle pieces fit together to spell out "You are the missing piece to my puzzle." Each of you can wear a piece around your neck for safe keeping until you're able to reunite.
$110
---
Reading about others' love stories is nice, but creating your own is even better. This Valentine's Day, give him a gift that lets the both of you record and preserve your thoughts, emotions, and memories through letters and notes. The letter book includes cards, envelopes, and prompts to get you started.
$38
---
Celebrated cartoonists bring you Me Without You, a colorful book with illustrations featuring scenes and scenarios that just aren't the same with "me" but not "you." Let him know how much he means to you with this romantic Valentine's Day gift.
$7.96
---
This stylish bracelet for guys is made from steel bicycle chains. The chains are rescued from used bikes before they're discarded, and then they're cleaned and finished for extra durability. He'll love the unique, rugged style this accessory brings to his wardrobe.
$40
---
Nothing says romance like a nice cologne. With a blend of citrus scents, Lucky You is a masculine cologne spray that simultaneously calms and invigorates his senses. Give him a bottle for Valentine's Day, and he'll soon be feeling like the luckiest man alive.
Prices Vary
---
If your long distance Valentine likes things that are playful and cute, then this is the perfect Valentine's Day gift. It starts off with the intro "Me Without You…" and then each page has a new and fun rhyming little ditty, like "the sky without blue" or "Kung without fu." It's fun, light, and will melt the miles between you.
$7.96
---
Keep your lover with you every day with this keepsake jar. It's filled with loving, heartfelt messages for lovers. This Valentine's Day gift is a great way to keep the love alive between the two of you. When you're feeling lonely, just reach in the jar for a new note.
Prices Vary
---
"Back in the days when I was a teenager/before I had status and before I had a pager…" Back in the day, lovers made mix cassette tapes as Valentine's Day gifts. Now you can put a playlist on a USB flash drive connected to a mock-up of an old-school cassette tape. Keep it real for V-Day!
Prices Vary
---
Is your man the kind of guy who couldn't care less about art? This gift will change everything. The Love is Art kit brings the canvas into the bedroom, and includes everything a couple needs to create their own one-of-a-kind abstract expressionist painting while sharing an intimate moment.
$60
---
Like you and your man, these two adorable mugs are a perfect pair. When put together, the mugs say "We go together like peanut butter and jelly" (or "milk and cookies," or "macaroni and cheese"), and feature both your names with cute illustrations to match the quote.
$24
---
A spicy-sweet scent for your spicy-sweet guy makes a romantic gift for Valentine's Day. This sophisticated cologne spray offers notes of green mandarin, ginger, cedarwood, wild roses, nutmeg, and oriental woods. It's the perfect blend of sweet refreshment and masculine style.
Prices Vary
---
Tommy Hilfiger Cambridge Wallet
All men love a good wallet, so go with the best and you'll make him a very happy man this Valentine's Day. The gorgeous Cambridge wallet from Tommy Hilfiger is made with 100% cowhide leather, and features all the compartments and card slots he'll need to keep everything together.
$19.20
---
Prescription for Love Red Hots Candy
Is he feeling lovesick this Valentine's Day? Dr. Feelgood has the prescription. This novelty gift set includes two medicine bottle (they look just like the real thing!), two boxes of Red Hots candy to fill them up, and a doctor's note. It's all packed in a white pharmacy bag for major authenticity.
$14
---
Open when…you're sad, lonely, tired, missing me…open when you need to feel loved. This custom, personalized Valentine's Day is made for lovers in long distance relationships. It comes with a set of fifteen note cards with romantic prompts, five blank cards for your inspiration, and more.
$25.00
---
Most guys prefer gifts that are both thoughtful and functional, and a magazine subscription fits the bill. Choose from thousands of bestsellers in various categories to find something he'll enjoy, or gift him with another year of his current favorite.
Prices Vary
---
30 DIY Valentine Gifts for Him
He'll never forget the moment you give him these giant Cupid's arrow balloons! They're super big so they'll definitely make an impression, and they have the signature arrows that Cupid uses to make the world go round. Paired with a thoughtful card you're all set.
---
These stacked heart candles will set the right mood lighting for Valentine's day, and you two can continue to use them until they're all melted away. The colorful red hearts are stacked one on top of another for a unique homemade gift that is sure to be well-received.
---
Here's a quick and easy Valentine's DIY you can put together at the last minute. The tutorial shows you how to make place cards in the form of little Cupid's Arrows. Substitute a romantic Happy Valentine's Day message for the names, and you've got a special gift for that special someone.
---
Break away from the typical I Love Yous and hearts this Valentine's day and make this muah! vase. It's a playful way to give him a big exaggerated kiss and if you put the right plant in it like a peace lily or snake plant it will help detox his office or workplace.
---
A delightful play on words sums up this Valentine's day gift you can make yourself for your man. It lines a notebook with a wood cover and is inscribed with the words Wood You Be Mine? on it. You can give him a blank notebook, or fill it up with recollections of times you've shared.
---
Decorate the walls not just during Valentine's Day but all year long with this pretty canvas. Just because it looks store bought doesn't mean it's hard to make. You'll find it surprisingly easy to make and have the results turn out great just like the picture.
---
Wear your heart on your sleeve—no really! It's not a metaphor. You can actually wear your heart on your sleeve this Valentine's Day, and give it away to the one you love. Follow the instructions on this tutorial and you'll have the most romantic patches ever.
---
With these printables you're just minutes away from the right Valentine's gift for him. Just stick these cards onto his favorite things, things he enjoys all the time or as special treats. Works great for making a last minute gift look thoughtful and planned.
---
Don't let Hallmark have all the fun, give him one of these Valentine cards and he'll be getting something that isn't generic and mainstream. It's the sort of card he'll want to hold onto and not just toss after reading. Choose your favorite of the two or give him both.
---
He'll look quite dapper with this origami pocket square in his suit. The perfect accessory if you two are going out for a night on the town this Valentine's Day. Because of its bright red color it simply can't be missed, and it's a fun add-on gift for anything else above on this page.
---
Bring it back to grade school with this Valentine's Day gift. You'll remember your first crush, your first kiss, and your first love. Stack the deck and set it up so that no matter which one your sweetheart chooses, it comes up Happy Valentine's Day.
---
Write your heart out with this chalkboard Valentine. It lets you write and rewrite on it just like a real chalkboard so you can let him know exactly how you feel about him. It can also serve as a place to leave messages to each other once Valentine's is over.
---
Don't get your card from the store this Valentine's Day—create it yourself and put your heart into it. No one knows the words your Valentine wants to hear but you. Make it count this time and say exactly what you want—I love You, Happy Valentine's Day, Be Mine—the choice is yours.
---
Say Happy Valentine's Day, spruce up all your little pillows, and use up the old material you have lying around the house all at once with this awesome pillow-making tutorial. Make a rhinestone Valentine's heart, a pillow that says "love" and re-use old sweaters—this is real at home upcycled DIY'ing.
---
Say "I Love You" and rub it in! We can't think of a better way to say Happy Valentine's Day than combining two awesome things: chocolate and massage. This tutorial shows you how to pamper your special someone and make your Valentine's Day sizzling and tasty.
---
Speaking of tasty—the best thing you can do for your Valentine this year is get up early and make them breakfast in bed. You'll be a Valentine's Day champion before the day starts when you wake up your sweetie with a plate full of delicious pancakes shaped like hearts.
---
Kiss, kiss. He can have your sweet kisses with him all the time with this DIY idea. You take pictures of yourself blowing him a kiss, then print the picture on a series of cards, then put them all together. Once you're done, he'll have a flip book of kisses from you.
---
Turn an old deck of cards into a love letter that lasts all year long. There's one message a week to keep your Valentine going when they miss you the most. The instructions are easy to follow. Give yourself some time for this one. It will be worth the effort.
---
Wrap your arms around your loved ones this Valentine's Day with a homemade hug pillow. This one is originally designed for kids to send to a mom or dad who's out of town, but it makes a perfect Valentine's Day gift for a long distance relationship.
---
Shower your special sweetheart with a cascade of hearts. This fun gift shows you how to make a box full of hearts to send as a Valentine's Day gift. You'll need a small cardboard box, glue, red and pink construction paper, and that's all. Pop on the address, and send love through the mail.
---
A Kiss A Day Makes the Time Go Away—that's the theme behind this cute Valentine's Day gift. You take a plastic baggie, a chocolate kiss, and a sweet message from the heart, and put them all together in a big bundle. You can make as many as you like, depending on how long you're going to be apart.
---
A week of envelopes, a month of envelopes, a year of envelopes—this idea transfers great for any length of time. The tutorial includes ideas for a week of envelopes. Each one says "Open for Something Sweet" on the outside, and inside there's a small personalized gift.
---
If you and your Valentine like unique, rustic folk art, this Valentine's Day gift idea is tailor made for you. The materials are simple: a piece of burlap, glue or modge-podge, white chalk paint, a piece of wood as a backing, and some rough twine.
---
Gobble, gobble, gobble, your sweetheart will eat this one up. Make him or her a Pac Man t-shirt this Valentine's Day, and they'll realize how hungry you are for their love. Download the stencil, get out two t-shirts, your iron and ironing board, and you'll have a one-of-a-kind Valentine's Day gift in minutes
---
Guys, if you think making a DIY Valentine's Day gift is beyond your capabilities, think again. This one is so simple a toddler can do it. All you need is a used toilet paper roll, red paint, and a blank greeting card. Stamp your love all over the place and write her a sweet message.
---
Moms and girlfriends are allowed to give men a pair of boxers on Valentine's Day. This one is for the girlfriend to give though—it's a simple pattern for a pair of black and white boxers, with a red embroidered heart and the word "Love" in the middle.
---
Bowties are stylish, classic, and not all men can pull them off. If your special Valentine has what it takes to rock a bowtie, then get this instructional and make him a quick last minute Valentine's Day gift. He'll wow them at work and out on the town when he shows up wearing this.
---
DIY don't get any simpler than this. All you'll need is a white or red ceramic mug and a good ol' sharpie and you're halfway there. Rock the outside of the mug personalized love messages from the heart, and fill the mug with Valentine's Day candy. It's really that simple.
---
Here's another one that won't take you more than five minutes to make, but will fill his days with love for years to come. How to do it? Take the wooden hangers in his closet, and paint a little red heart in the middle of each one of them—badda-bing, badda-boom—you're done. Valentine's DIY solved.
---
12 Months of Pre-Planned Dates
Ladies, you really want to prove to him how much you love him this Valentine's Day? Plan an entire year of dates. This will show your commitment to him, and the fact that you came up with dates means you really mean it. Follow the simple instructions and he'll love it.
---
Valentine's Day is all about showing your friends and loved ones how much they mean to you. Whether the man you're shopping for is a significant other or a guy friend, you can always find the perfect gift that fits in with his personality, style, and interests for Valentine's Day.
Want to go DIY this Valentine's Day? Check out our list of 2018 Valentine's Day Gift Ideas.